🍼 3D printed, easily mountable bottle holder. ⚙️ Adaptive design fits various bottle sizes. 🐰 Secure with durable screws for rabbits, rats, and hamsters but versatile for all pets. ♻️ Eco-friendly cardboard packaging.
Regular price
$11.00
Sale price
$11.00
Unit price
per
0% off
Sold out
Share
View full details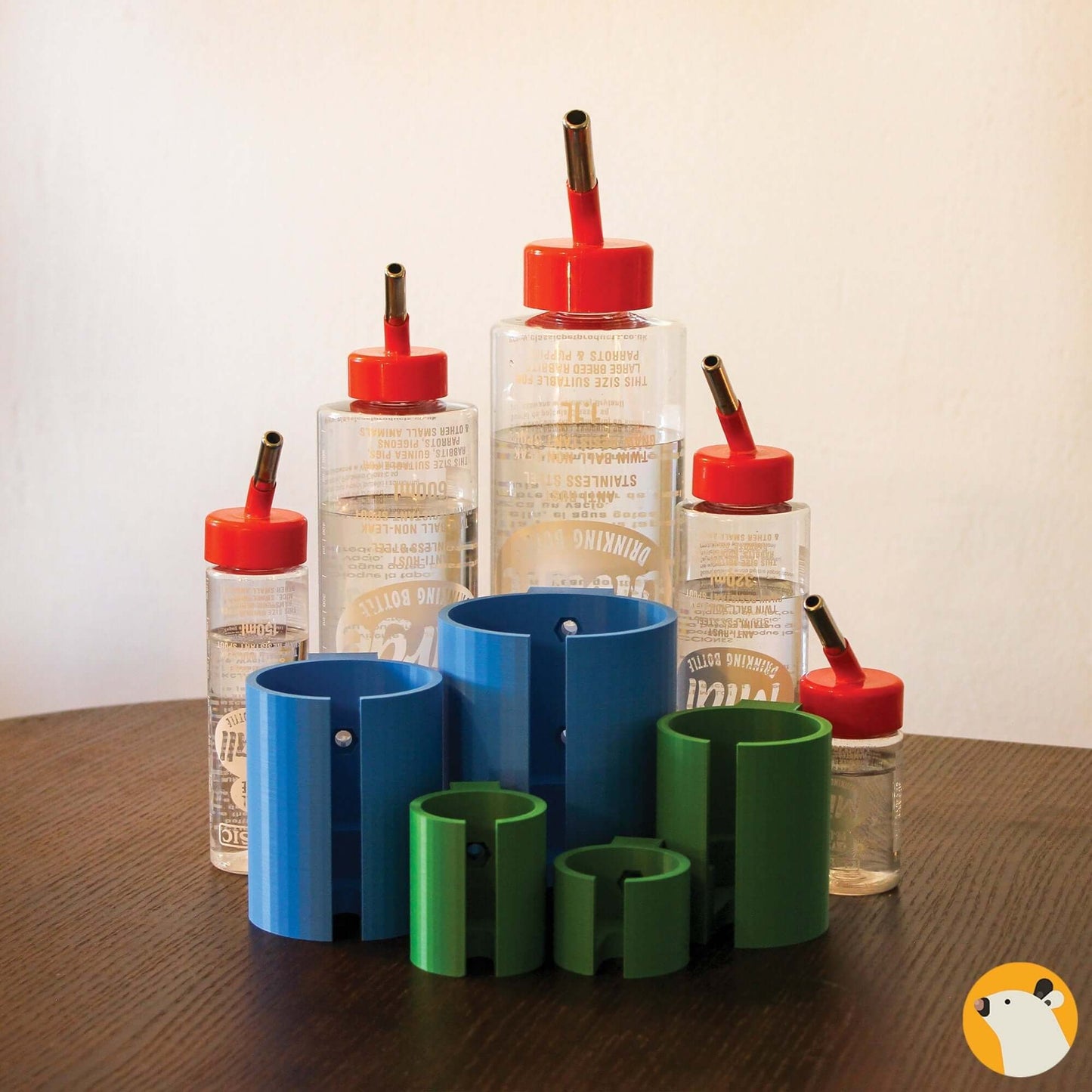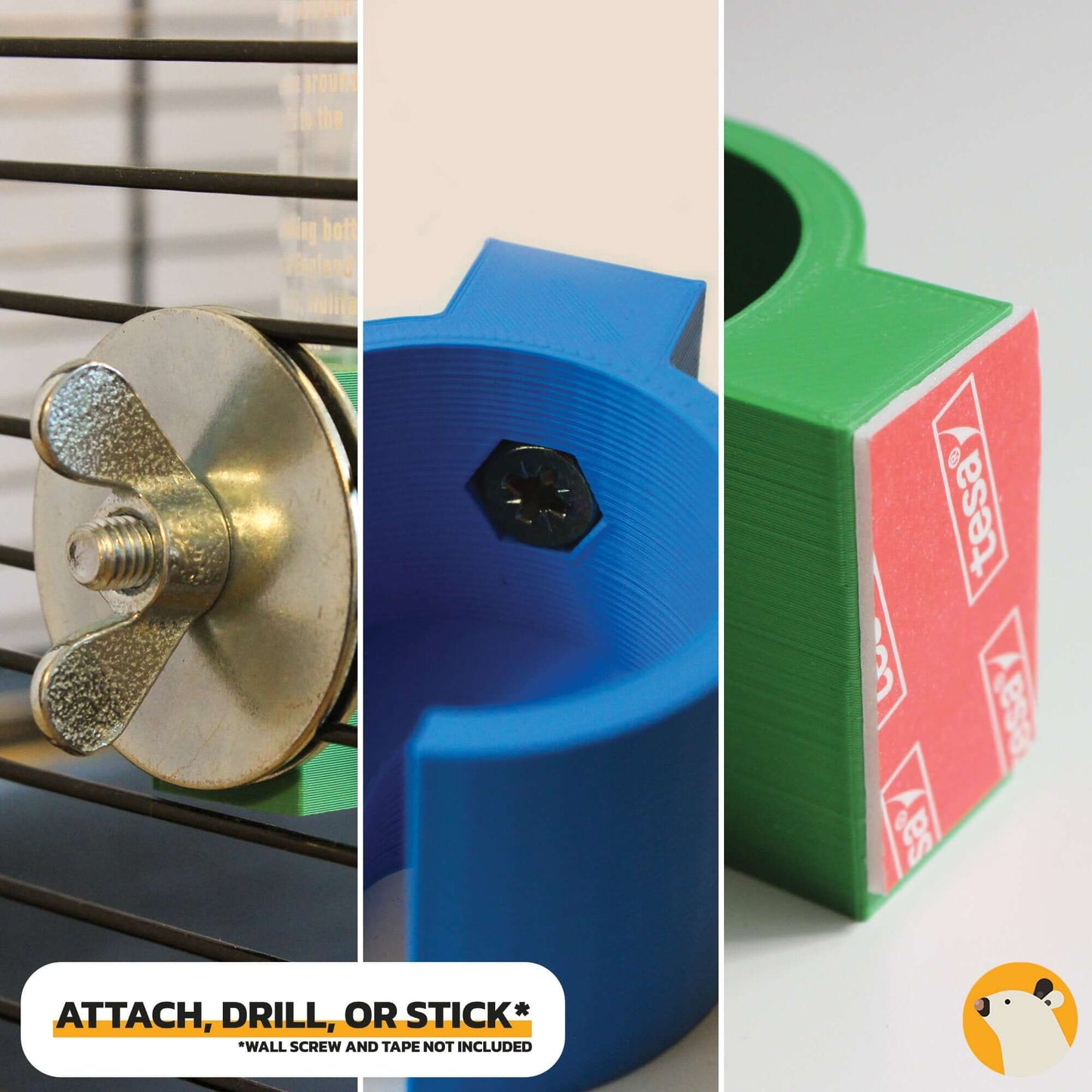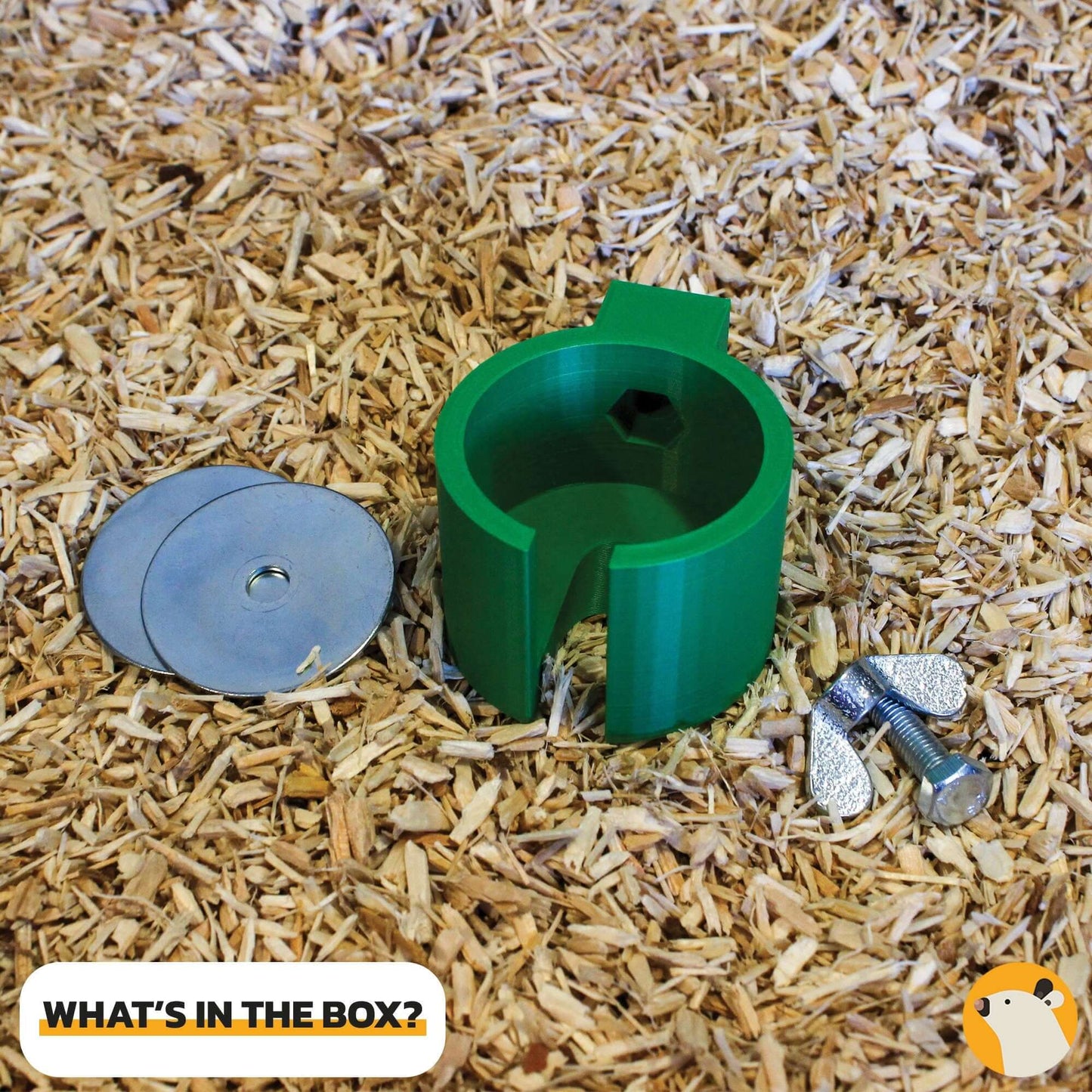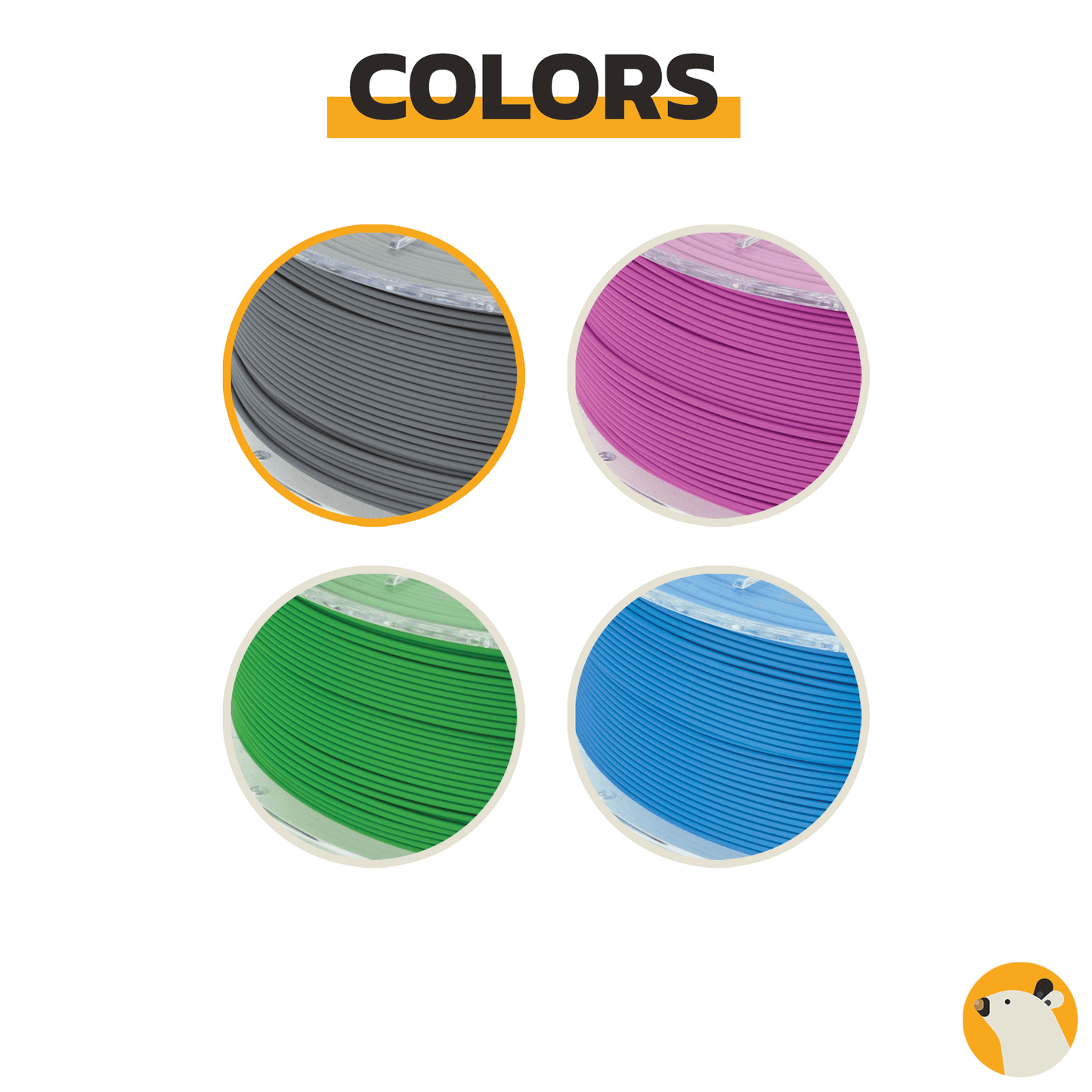 Water Bottle Holder for Classic de Luxe / Maxi-Pet Drinking Water Bottles
Information

🐰 Upgrade your critter habitat with our quick release, easy-to-clean plastic bottle holder — a vital addition for any critter, such as rabbits, rats, or hamsters, that not only simplifies their hydration routine but also promotes a clean and organized living space.

🚰 Designed for swift and simple access to your Classic bottles, this holder allows you to remove and replace the water bottle within seconds — no more fiddling with elastic bands or wires!

🔃 Despite this ease for you, the bottles are securely held, preventing your pets from removing or turning them, ensuring constant access to water.

🔐 Stable and adaptable, this bottle holder can be securely attached to any cage or wall, bringing unbeatable convenience and organization to your pet's habitat.

⚙️ Each of our bottle holders is specifically crafted for Classic Crystal de Luxe, Maxi-Pet, or Kerbl water bottles, with sizes including 75 ML (2.5 OZ), 150 ML (5.1 OZ), 320 ML (10.8 OZ), 600 ML (20.3 OZ), and 1100 ML (37.2 OZ).

📦 Constructed with high-quality, non-toxic, 3D-printed plastic, our bottle holders are designed for longevity, safety, and to meet your exact needs. Plus, they are shipped sustainably with paper-only packaging.
Highlights

- Durable, 3D-printed plastic design for easy and efficient cleaning 🧽
- Secure and stable, ensuring constant water access for your pets 🔐
- Compatible with Classic Crystal de Luxe, Maxi-Pet, or Kerbl water bottles in various sizes 🔍
- Environment-friendly, paper-only packaging ♻️
Dimensions

Specific sizes for: 75 ml (2.5 oz), 150 ml (5.1 oz), 320 ml (10.8 oz), 600 ml (20.3 oz), and 1100 ml (37.2 oz).

Compatible bottles: Classic Crystal de Luxe, Maxi-Pet, or Kerbl water bottles